How to stand out at a gigantic fair, being one of the 700 exhibitors? How to attract people to the stand and lead to a specific sale? Our client, Activlab Sport, used Instagram for this. See how we got down to it together and what the results were.
Activlab Sport is a Polish brand of food and nutrients for athletes. No wonder that every year it exhibits at Europe's largest fair of products related to physical culture – FIBO in Cologne. Anyone who has been to the Cologne fair of any industry understands the problem: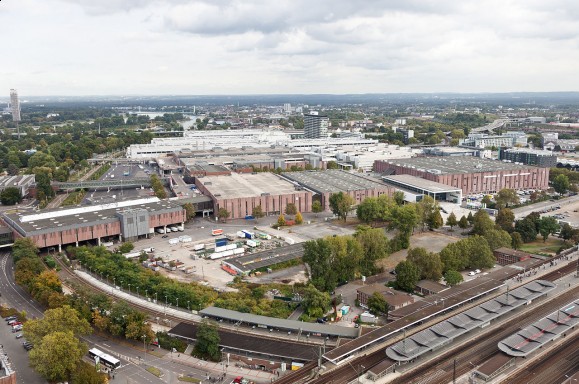 45 hectares. Words: forty-five. And the exhibitors? There were over 700 of them at this year's FIBO. Yes, over seven hundred. During the four days of the fair, it passed through them 138 thousand people. Imagine you are among them. You want to visit specific stands, but also see others. Yes, to have an understanding of the market. You will take a look at each stand – but only for a few seconds. Think: How to reach you in this situation and attract to the stand?
Come and ask? That would be bestbut how to talk to thousands of people? Each of them should say something nice for good morning and interest in further conversation. And at a short, personal distance. For this, among others, you can use Instagram.
If you use Instagram, you have it on your phone. You'll get a notification when someone likes or comments on your selfie. Your phone will buzz, vibrate, and you will be interested in who is contacting you, and what it has to say about your appearance. And this will be something nice: You look cool! Great silhouette! You must have worked hard for such a great body. It's nice to do, right? And then a specific invitation: Drop by the booth, we have something new that will make it easier for you to continue working on your look – you will fall.
Nice idea, proper use of social media. But how out of 300 million Instagram users, choose those who are nearby, and there is really something to talk about with them?
That's what Hashlovers are for. Thanks to it, we can, for example, receive real-time notifications about each photo added in a specific location and/or marked with the appropriate tag. For Activlab Sport, we monitored all photos taken within a radius of 1 km from the center of the fairgrounds. We watched each uploaded photo and its author – to see if he "looks" like a member of the target group. We wrote to the "right" people in English or German.
Effect?
We commented on over 1,600 photos. The communication range was approx. 150,000. people – not only those present at FIBO. Have we "delivered" the business effect? This is what Tomasz Jarzębiński, brand manager of Activlab Sport, talks about. Listen to it and find out the details: