Technology
VR glasses are not enough anymore. It's time for a space helmet!
A cinema hall, an astronaut's helmet and a trip to the International Space Station – this is how National Geographic launched its latest production. All this to show life on the Blue Planet in the most realistic way and from the cosmonaut's point of view.
The documentary series "One Strange Rock" is a giant leap forward in the field of nature and science films. It consists of 10 episodes, showing breathtaking photos of the Earth at different scales from the perspective of space. The shots come from the International Space Station, located about 400 kilometers above the Earth. The episodes feature eight world-famous astronauts who introduce the viewer to this extraordinary space-terrestrial world. They include Canadian astronaut and extraterrestrial musician Chris Hadfield and Mae Jemison, the first African American woman to go into space.
However, the most interesting element of the entire campaign promoting the "One Strange Rock" series was the pre-premiere screening, which was nothing like a classic trip to the cinema. The aforementioned Chris Hadfield created a special projection helmet – Space Projection Helmet, in which he used the mechanism of virtual reality. Compared to the well-known VR glasses, which, due to their construction, offer a limited field of view, the helmet allowed the viewer to completely "immerse" in the displayed images and gain almost literally "eyes of an astronaut".
The visor of the helmet acts as a screen, and a small laser projector installed inside fills the field of vision and gives the opportunity to observe wonderful images of space and the Earth. The outer appearance and size of the helmet also bring to mind space travel. It was designed in such a way as to imitate spacesuit helmets.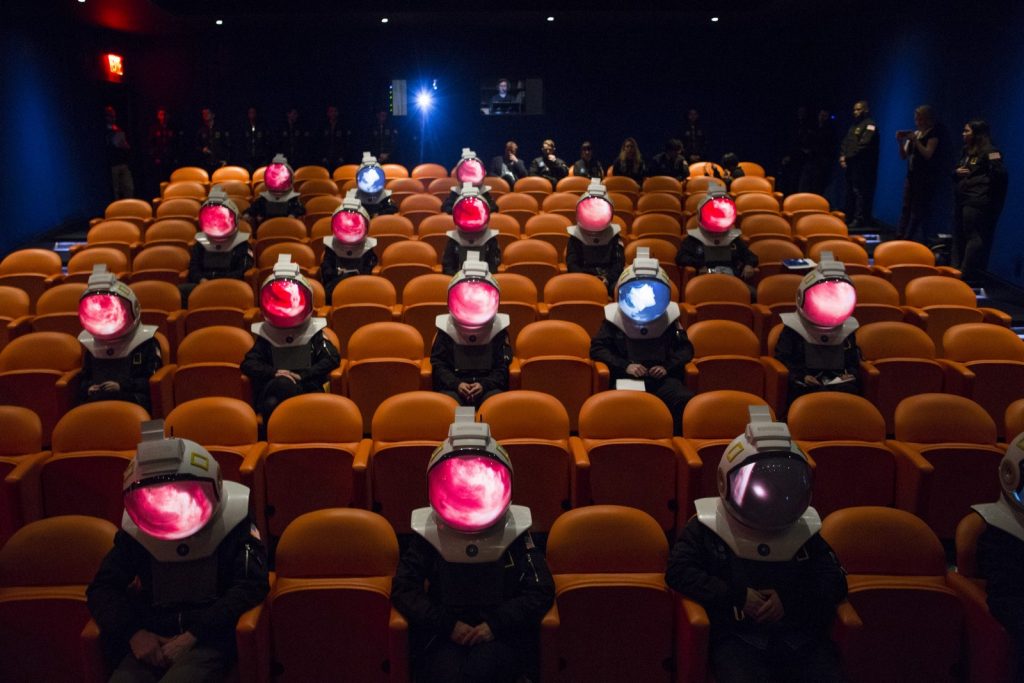 Jane Root, CEO of Nutopia, which is one of the producers of the series, emphasizes that the goal was to create a show that allows you to look at the Earth from a completely different perspective and realize what systems and connections exist on our planet and why life here is so unusual.
World-famous stars from the film industry are involved in the project. The series is directed by Darren Aronofsky, the creator of hits such as "Pi," "Black Swan" and "Requiem for a Dream," and is narrated by renowned actor Will Smith. The premiere episode of the new series appeared on the National Geographic channel on March 26, in 172 countries around the world. The next episodes can be watched (unfortunately without a helmet) on Tuesdays, after 22:00.